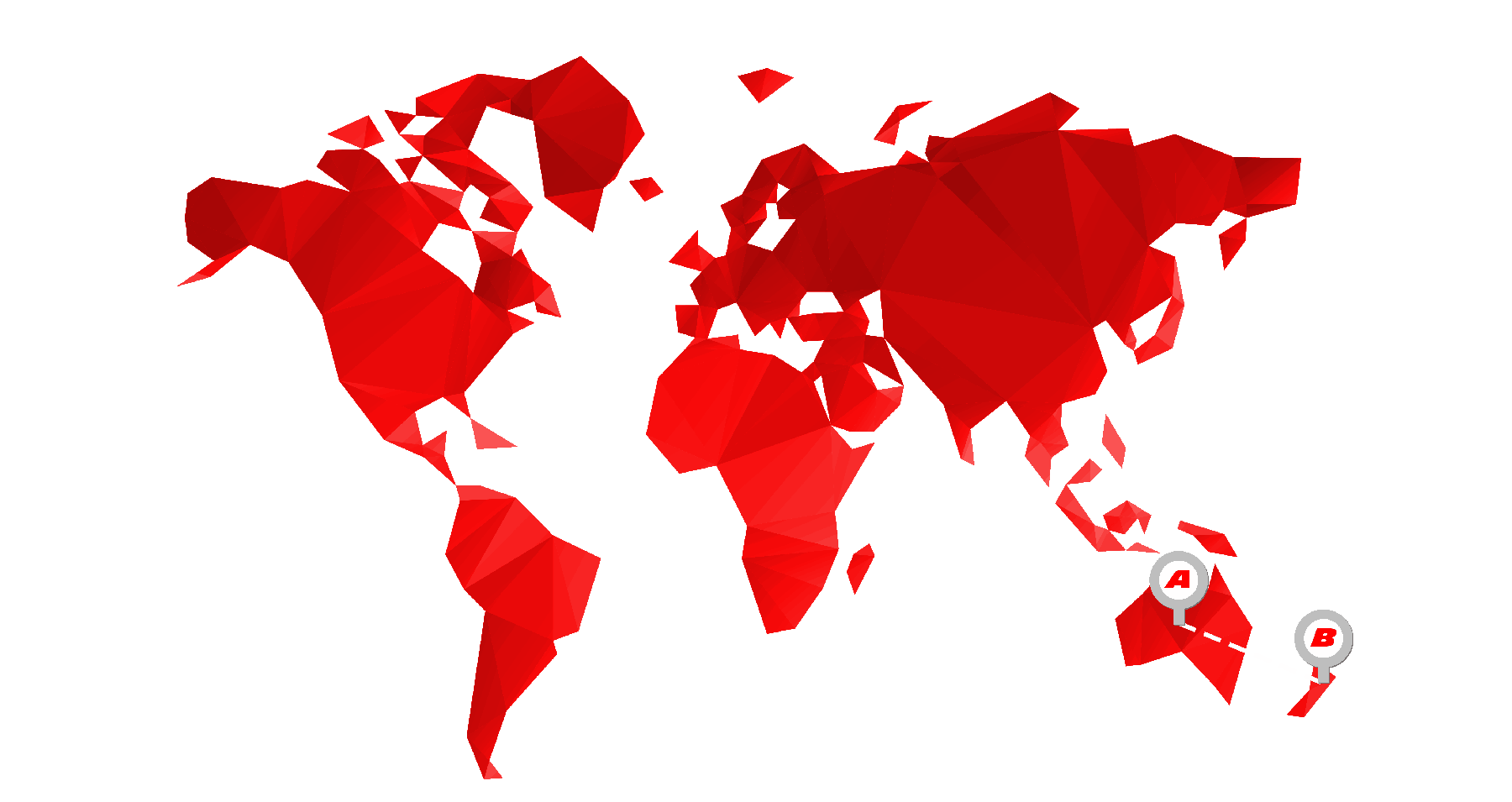 Importing a Vehicle from Australia to NZ
Shipping to or from a different location?
To see country specific info, please enter it below.
Exporting a Vehicle from Australia to New Zealand
If you want to export a vehicle from Australia to New Zealand, AUTOHUB are the experts when it comes to exports! Here is everything you need to know when exporting a vehicle from Australia to New Zealand.
The first step is to check that your vehicle meets a range of approved standards before it can be registered for use on the road. Refer to the NZTA page – Used vehicles from Australia.
You will also be required to pay 15% customs GST on the total value of the vehicle. You can calculate this by adding the declared value of the vehicle to the total cost of international freight (CIF) and multiplying this by 15%.
This amount may be reduced, depending on how long you have owned the car. Depreciation ranges from 13% – to 75%. For example, a $20,000 car that you've owned for 9 months can be depreciated by 35%, making the Value for Customs only $13,000. This lowers the GST you would have to pay considerably. Use our table below to work out your value for customs GST purposes.
Period of ownership and use overseas:
Less than 90 days – 0%
3 months or more, but less than 4 months – 13%
4 months or more, but less than 6 months – 20%
6 months or more, but less than 9 months – 27.5%
9 months or more, but less than 1 year – 35%
1 year or more, but less than 2 years – 50%
2 years or more, but less than 3 years – 60%
3 years or more, but less than 4 years – 70%
4 years or more – 75%.
For more information, visit the New Zealand Customs Service website.
. . .
For more info please go to: 
http://www.customs.govt.nz/news/resources/factsheets/documents/fact%20sheet%2029.pdf
Criteria For GST Exemption on Imported Cars
Please go to:
http://www.customs.govt.nz/features/charges/dutyfree/Pages/default.aspx
Open: Concessionary entry for motor vehicles
You will also need to apply for a customs client code. Please fill in the required form and return to Autohub NZ Ltd: 
http://www.customs.govt.nz/news/resources/forms/documents/nzcs%20224.pdf.
For the Trade:
 Here at AUTOHUB, we take care of motor vehicle traders who use our services regularly. Over 1,100 importers choose AUTOHUB for their vehicle shipping and to provide trade rates, we require a genuine Motor Vehicle Traders Register (RMVT) number.
 AUTOHUB Services
 Our vehicle trader services include:
A total logistics package from selling agent to compliance
Regular vessels monthly Australia to major NZ ports
Full insurance Australia to NZ, while in our care provided survey facilities are available
Volume rebated discounts
Rewards points for every car shipped
Email notice of ETA the day shipping is booked by your agent
Email alert if there is a change of ETA
Online track and trace
Online invoice history
Secure credit card payments online and by phone
Guaranteed fixed price for mobile passenger cars under 20cu.m.
Note: Extra charges are incurred for vehicles over 20cu.m, non running / non drivable cars.
Email or call to discuss your requirements, or "Request a Quote" online.
---
 AUTOHUB Rewards Program
AUTOHUB rewards our trade customers with great service and competitive pricing and we recognise volume and loyalty.
Find out more about the AUTOHUB Trade Rewards Programme.
 AUTOHUB volume rebates
AUTOHUB recognises Registered Motor Vehicle Traders who ship larger volumes by offering an open and defined system for lower charges. We do this by offering a volume discount on vehicles shipped.