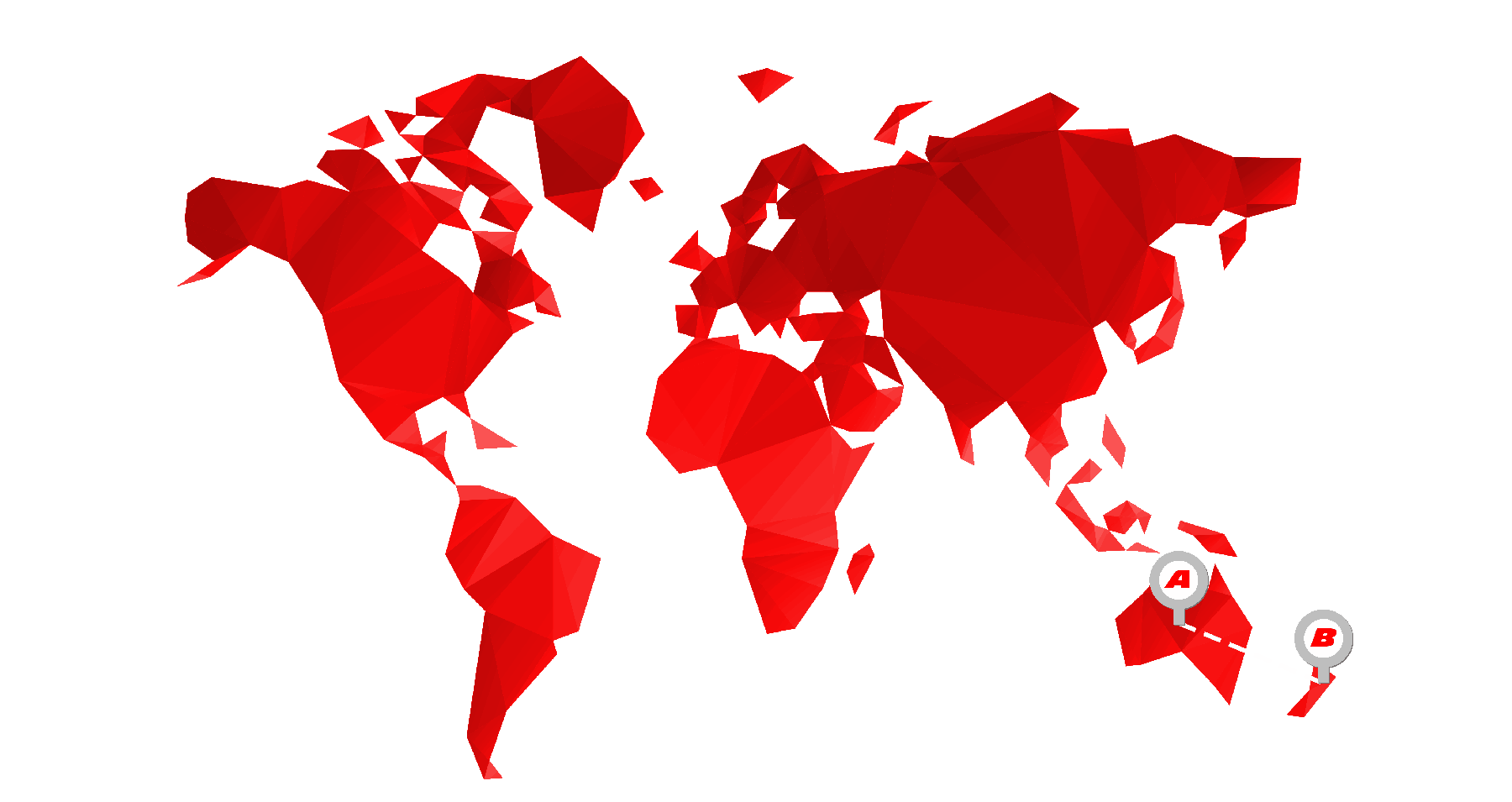 Importing a Vehicle to Australia from NZ
Shipping to or from a different location?
To see country specific info, please enter it below.
Exporting from Australia to New Zealand
Check that you vehicle meets NZ vehicle compliance frontal impact and vehicle emissions requirements: 
https://www.nzta.govt.nz/vehicles/importing-a-vehicle/step-2-evidence/used-vehicles-from-australia/#proof-of-ownership
You will be required to pay 15% customs GST on the total value of the vehicle calculated by adding the correct declared value of the vehicle to the total cost of international freight (CIF) and multiplying this by 15% = (customs GST).However depending on how long you have owned the car for, this amount can be depreciated in your favor. Depreciation ranges from 13% – 75%. For example a $20,000 car which you have owned for 9 months can be depreciated by 35%, making the "Value for Customs" only $13,000. This considerably lowers the GST you would have to pay.
Period of Ownership and Use Overseas:
Less than 90 days – 0%
3 months or more, but less than 4 months – 13%
4 months or more, but less than 6 months – 20%
6 months or more, but less than 9 months – 27.5%
9 months or more, but less than 1 year – 35%
1 year or more, but less than 2 years – 50%
2 years or more, but less than 3 years – 60%
3 years or more, but less than 4 years – 70%
4 years or more – 75%
For more info please go to: 
http://www.customs.govt.nz/news/resources/factsheets/documents/fact%20sheet%2029.pdf
Criteria For GST Exemption on Imported Cars
Please go to:
http://www.customs.govt.nz/features/charges/dutyfree/Pages/default.aspx
Open: Concessionary entry for motor vehicles
You will also need to apply for a customs client code. Please fill in the required form and return to Autohub NZ Ltd: 
http://www.customs.govt.nz/news/resources/forms/documents/nzcs%20224.pdf.
For the Trade:
At AUTOHUB, we specialize in taking care of the Traders, who use us regularly. Currently over 1100 Importers choose AUTOHUB
We Require: Genuine RMVT Number
We offer:
A Total Logistics Package from Selling Agent to your Compliance Centre
Up to 8 vessels monthly Japan – Major NZ Ports
Full Insurance whilst in our care for Japan to NZ* (Completed Claims processed within 7 days)
Volume Rebated Discounts
Rewards Points for every car shipped
Email notice of ETA the day booked by your agent
Email alert if change of ETA
Online Track and Trace
Online Invoice History
Credit Card Payments (by secure online and by phone)
Competitive Foreign Exchange
Guaranteed Fixed Price (for mobile passenger cars under 20cu.m)
Note: Extra charges are incurred for vehicles over 20cu.m, non running / non drivable cars.
Email or call to discuss your requirements, or "Request a Quote" online.
---
AUTOHUB Rewards Program
AUTOHUB WILL REWARD ITS MEMBERS NOT ONLY IN SERVICE AT A GREAT PRICE BUT RECOGNIZE BOTH VOLUME AND LOYALTY.
AUTOHUB will issue Rewards Points for each vehicle imported. Rewards are in addition to Rebates. While Rebates are credited to the company you represent, Rewards Points are personal to the individual buyer.
Accumulated Rewards Points may be redeemed for a number of "Rewards" as shown in the Reward Gift List on this website.
NOTE: Rewards is available to Registered Motor Vehicle Traders Only
---
AUTOHUB Volume Rebates
AUTOHUB recognizes Registered Motor Vehicle Traders who ship larger volumes, by offering an open and defined system of lowering our charges. We do this by issuing a Rebate the following month, depending on the volumes invoiced for the month.